Welcome to another post! Today I'm doing a (late) TBR for the Tome Topple Readathon, which I'll explain in more detail.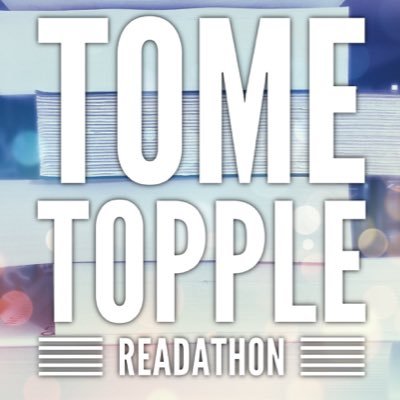 ---
What is it?
The Tome Topple Readathon is a two-week readathon dedicated to finishing some tomes (anything over 500 pages)!
♡ 14th – 27th November
♡ Hosted by @thoughtsontomes
♡ Platforms: twitter @Tome_Topple, discord and youtube (Tori's announcement video)
---
The Prompts
The prompts and Instagram challenges! You can read as many tomes as you like, and use one book for two categories.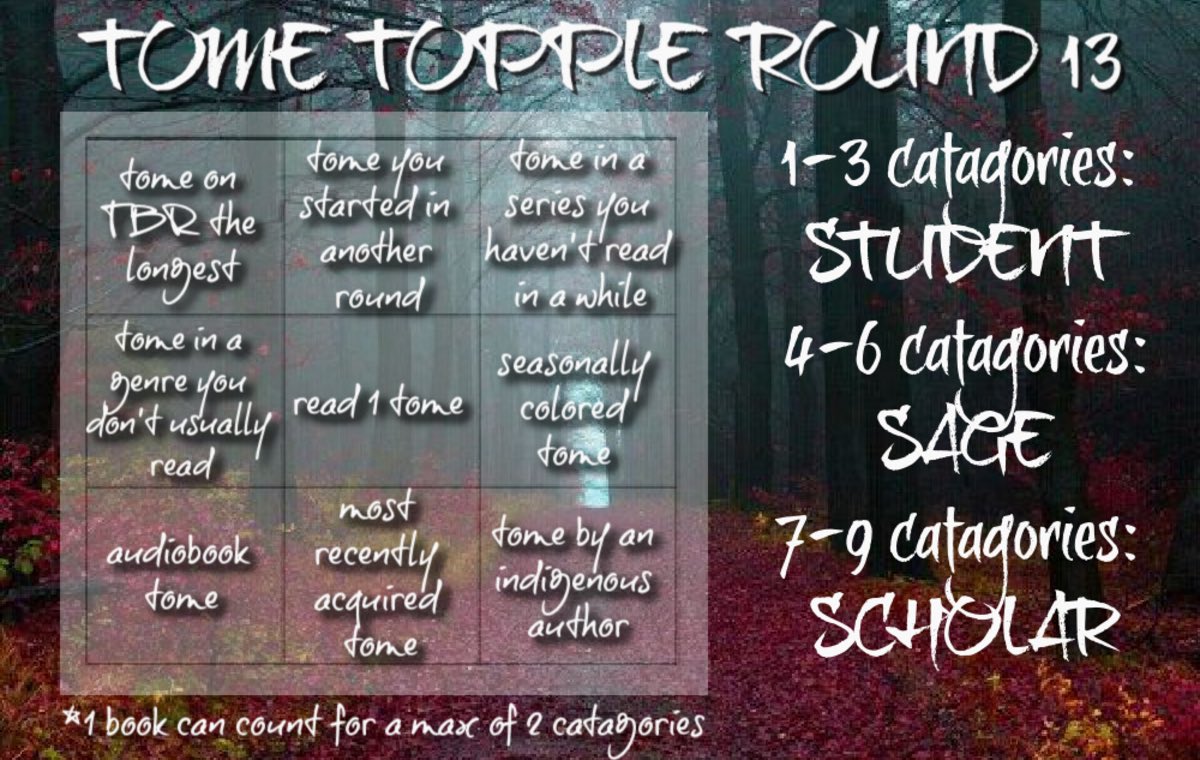 ---
My TBR
I'm making a relaxed TBR, because I only decided to join the day before it started! Luckily, I was already planning on reading some long books, so these are all books I said I wanted to read in my November TBR post. I also said I wasn't going to participate in any readathons, but let's forget about that…
I've started Pachinko already, and I'm making progress! It's a generational historical fiction following a Korean family, who move to Japan, throughout the 20th century. There are lots of discussion points, so I'm glad the Subtle East Asian Book Club are reading it this month too!
♡ read one tome!
I'm sure I've already expressed my excitement for The Burning God, I can't wait! When this gets posted (I'm actually being organised and writing in advance this week), it will have already been released, so I'll be starting it straight away! I'm so excited but also terrified with how the trilogy will end.
♡ most recently acquired tome
♡ tome in a series you haven't read for a while (two months is a long time for the poppy war series okay)
The Goldfinch is a tentative addition to my TBR. Although it's on my November TBR, I got some extra books from the library that are due back at the start of December (I couldn't resist), so they will be my priority after The Burning God. Still, if I can start it that would be great – there's no way I'll be able to finish the 700+ page book though!
♡ seasonally coloured tome
♡ tome on my TBR for the longest
---
Thanks for reading, I'll update you on my progress on the Tome Topple Readathon soon!
—ella♥