Even though I wish I could, it's pretty much impossible to do every readathon I want to next month! However, I thought it would be good to share with you some great upcoming readathons in September and October (I'm treating you today).
September:
Bookoplathon
This is the readathon I'm participating in! I'll make a TBR soon. It's a really fun challenge based on monoply, with a mini printable bookoply board! You also get to create your own prompts and books with chance and community shelf cards, which you might land on.
Here's the announcement video and twitter @ Becca'sBookoply for more details.
Mythothon
Mythothon is, you guessed it, a mythology inspired readathon. This round is centred around celtic mythology! However, your books don't all have to be about mythology. I really like the look of the group read, Witches of Ash and Ruin, so although I'm not fully participating I might read that.
Here's the twitter @ Mythothon and the post announcing it.
Stranger Things readathon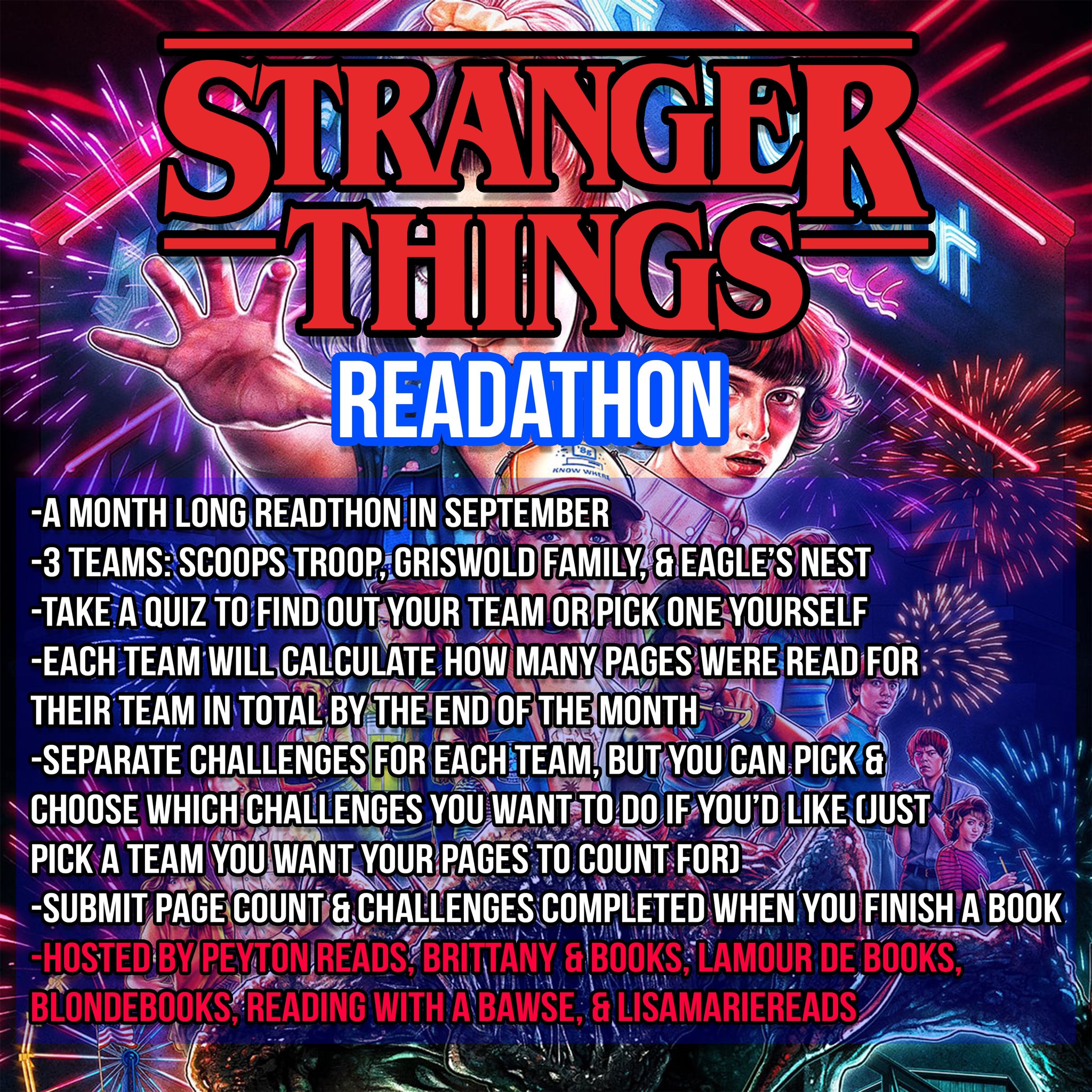 Stranger Things is my weakness so this is one I'm very tempted to join. There are three teams: Scoops Troop (my fave), Griswold Family and Eagle's Nest, all with their own challenges. 
Check out their twitter @ ST readathon for all the information.
A few honourable mentions:
October:
Honouring Halloween, there are lots of spooky week and month long readathons, but also some not-so-spooky ones! Since we're only in August right now (I'm planning ahead okay??), lots of readathons haven't posted prompts, so stay tuned for that.
Fortnight frights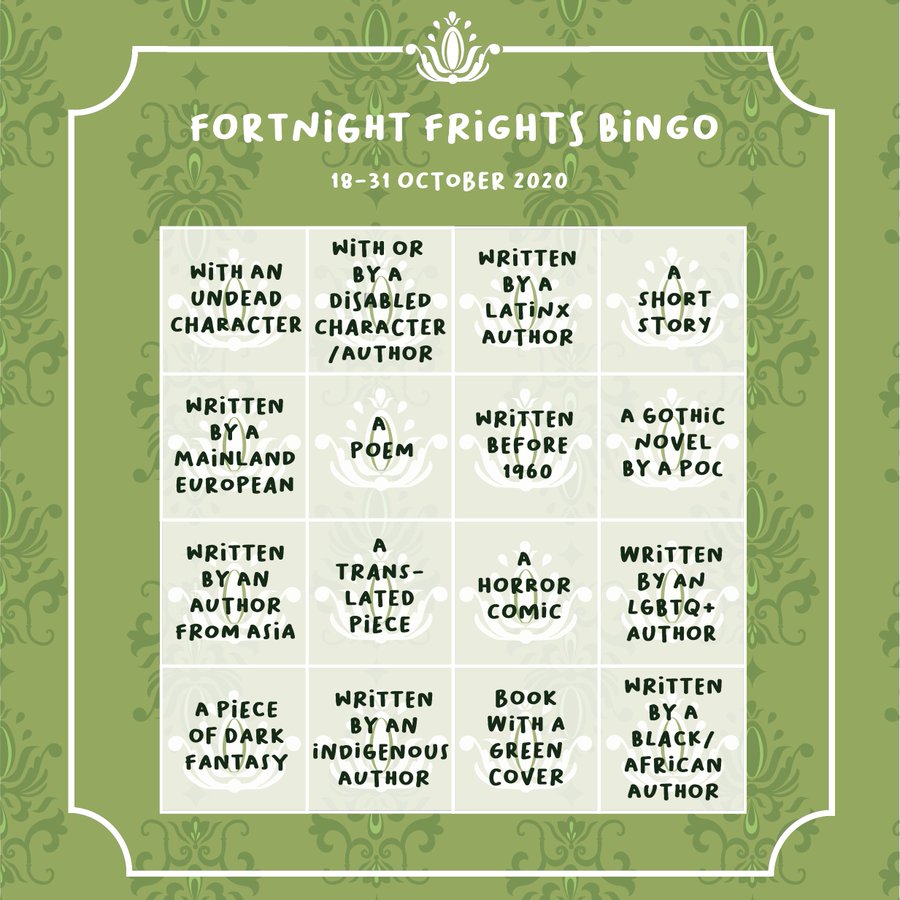 Fortnight frights is a chill week long readathon 18th-31st October hosted by The Artisan Geek. The way you 'win' is by combining two prompts or getting bingo. I love the prompts for this!
Here is their twitter for more details @ FortnightFright and the schedule on their blog.
Spooktober readathon
Spooktober is a month long readathon with three teams: team horror, team thriller and team mystery. There are two group books per team which will earn you 100 points, and the other prompts will get you 50 points (which are going to be announced on September 1st!).
Check out their twitter for updates @ Spookyreadathon
Other readathons TBA:
---
Thanks for reading! Are you participating in any readathons? Let me know if you can think of any more happening.
—ella♥